Agricultural systems technology resides at the forefront of new and emerging technologies, enabling you to solve agricultural challenges of the 21st century and beyond. This hands-on major combines coursework in technology, agricultural sciences and business. Prepare to apply a systems approach to managing technology in agriculture and related industries. This major is ideal for students interested in working with machinery and technology from a practical perspective.
College

Hours Required

120 credit hours

Minors Available

Precision Agriculture

Digital Agriculture

Areas of Focus

Production

,

Business

,

Technical

,

Processing Operations
The Nebraska Difference
Own Your Experience
Create your career pathway in the only four-year Ag Technology focused program in Nebraska.
Make an Impact
Develop management strategies and technologies that will change the evolving world of agriculture.
Co-create Your Path
Work with dedicated faculty and staff with valuable experience who are eager to assist you.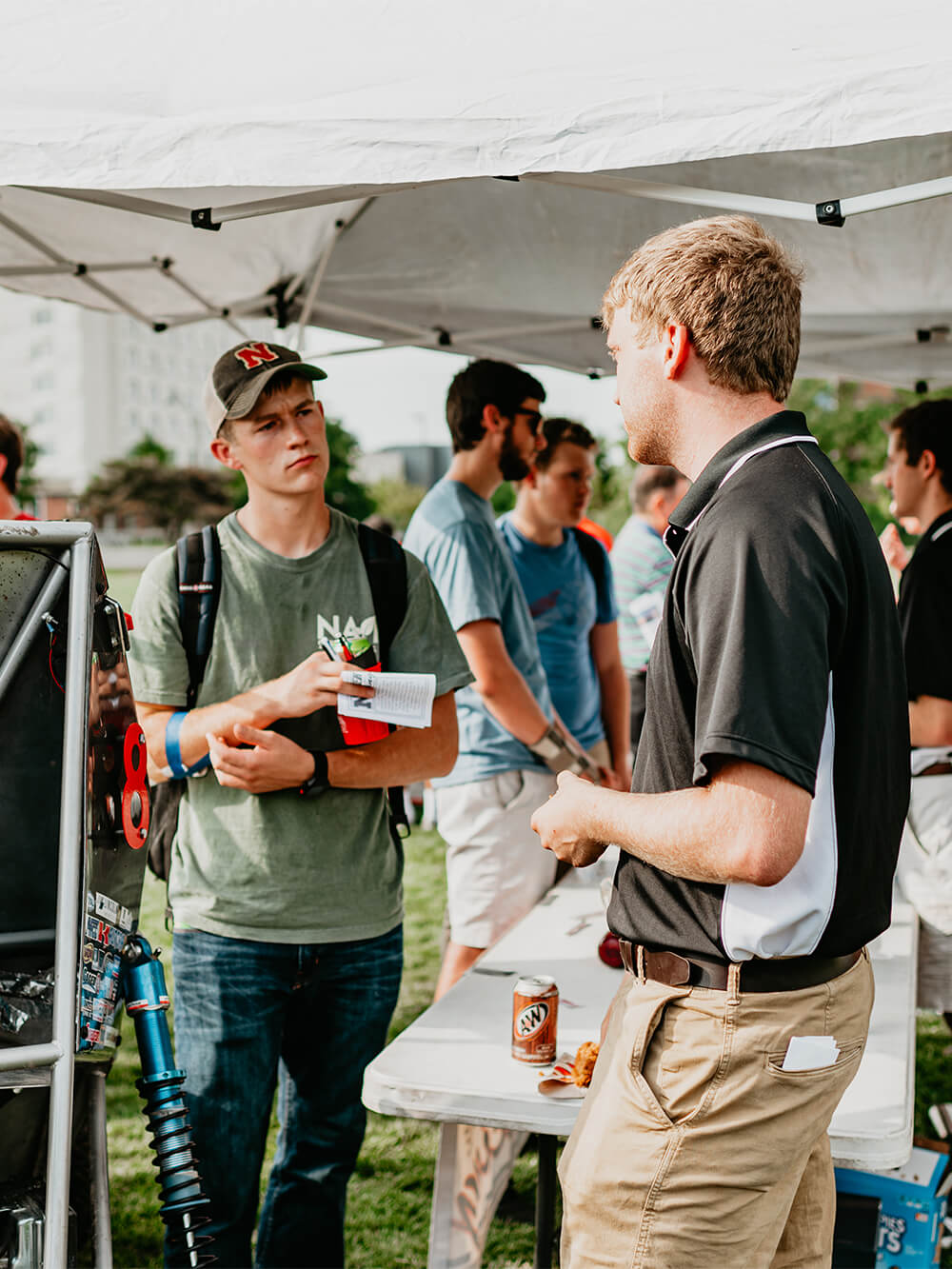 Program Features
Personalized Advising 
Our 1-to-1 advising model focuses on you and your needs as a student. Work with an academic advisor to mold your degree pathway and a faculty career mentor to prepare for the transition from student to graduate.  
Systems Approach 
Learning about systems-based thinking allows you to approach a multitude of career paths by looking at the bigger picture. Your diversity in skill and systems will lead you to a wide array of opportunities after your time at Nebraska. 
Hands-On Learning 
Through lectures to labs, you'll connect what is being taught by faculty to hands-on experiential learning. The only program of its kind in Nebraska, we pride ourselves in providing up-to-date experiences in and outside of the classroom.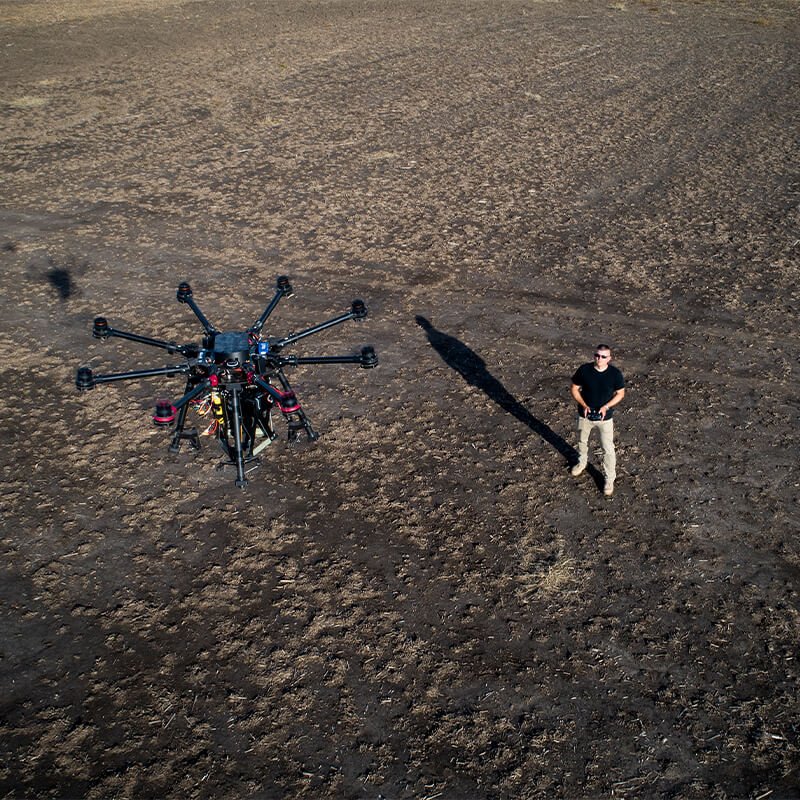 Notable Courses
Physical Principles in Agriculture and Life Sciences (AGST 109)

Fundamental principles of mechanics, heat, electricity, magnetism and electromagnetism and their relationship to energy utilization and conservation applied to situations in agriculture and life sciences.
Power and Machinery Principles (AGST 232)

Operational characteristics of IC engines, field, materials-handling and processing machines and their components, including analyses, estimations and objective comparisons of performance.
Fundamentals of Electrical Systems (AGST 245)

Overview of the digital agriculture technologies and techniques to support crop and livestock production systems with emphasis on data life cycle and hands-on experiences.
Agricultural Products Processing and Handling (AGST 364)

Analyze processing and handling operations and discuss safety issues, logistics and survey of industry technologies. Learn about chemical and physical characteristics of agricultural products.
Hydraulic Power Systems (AGST 412)

Theory and application of fluids under controlled pressure to perform work in mobile and industrial applications.
Sensors and Control Systems for Agri-Industires (AGST 416)

Application of sensors for measurement of process control variables and implementation of microcomputer-based measurements and control systems.
Huskers Do Big Things
Internships
Ag services operations intern, ADM Grain, Corpus Christi, Texas
Operations intern, Dow AgroSciences, York, Nebraska
Test engineer assistant, Global Industries, Grand Island, Nebraska
Equipment testing technician, CLAAS, Omaha, Nebraska
Plant operations, Scoular, Omaha, Nebraska
Product support intern, John Deere, Ottumwa, Iowa
Careers
Operations management LDP, Ardent Mills, Kenosha, Wisconsin
Field test engineer, AGCO Corporation, Hesston, Kansas
Ag specialist, JR Simplot Company, Scottsbluff, Nebraska
Product support technician, Lindsay Manufacturing, Lindsay, Nebraska
Ag services operations management, Archer Daniels Midland, Fremont, Nebraska
Production supervisor, Land O' Lakes, Harrisburg, Pennsylvania
Graduate Schools
M.S. Agricultural & Biological Engineering, Purdue University
M.S. Mechanized Systems Management, University of Nebraska–Lincoln
Ph.D. Engineering, Purdue University
M.S. Agricultural & Biological Systems Engineering, University of Nebraska–Lincoln
Ph.D. Engineering, University of Nebraska–Lincoln
Outside the Classroom
Take your experience in agricultural systems technology one step further by making connections to coursework outside of the classroom.
Get involved in one of our various student organizations or design teams, including Agricultural Systems Technology Club and American Society of Agricultural and Biological Engineers (ASABE).
Engage in research involving ag robotics, precision ag, drones, irrigation and more through Undergraduate Creative Activities and Research Experience (UCARE).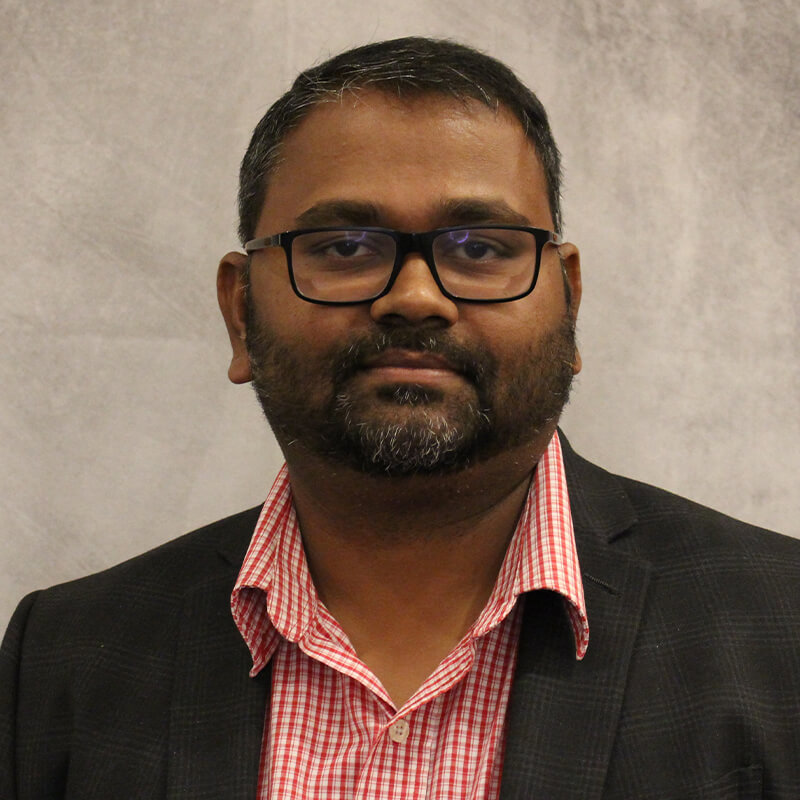 Featured Faculty
Dr. Santosh Pitla, Associate Professor
Santosh Pitla is an AST expert in robotics, sensors and embedded systems. Pitla teaches multiple classes throughout the program, engaging students in his teaching interests of fluid power hydraulics, embedded control systems and sensors and controls for agri-industries. He is the advisor for the BSE-PIE Group and the HuskerBots team.
Academics & Experiential Learning
Interactive lectures and hands-on labs further incorporate information taught in class and puts it into practice.
You can earn up to 5 hours of credit for internships you complete while studying agricultural systems technology.
Career Preparedness
Career exploration in AGST 162: Introduction to Agricultural Systems Technology informs you of the pathways available to you after graduation.
Career exploration in AGST 262: In this sophomore level class, you'll explore current issues relevant to your career and receive personalized feedback on your resume.
Community
Through the departmental peer mentoring program, you will be partnered with an upper-class student in your major to serve as your mentor and guide you through the transition to college.
Monthly networking events allow you to decompress and get to know other students, faculty and staff in the department.
Have Questions?
We're Here to Help
If you have questions about the Agricultural Systems Technology major or navigating the application process, contact us.